Archive for Giveaways
The Tale of Raw Head and Bloody Bones
by
Jack Wolf
Published by
Penguin
on 3/26/13
Genres:
Historical
,
Horror
Format:
eBook
Source:
Blog Tour Host
Add to your Goodreads TBR Pile
An explosive and daring debut novel set during the Enlightenment that tells the tale of a promising young surgeon-in-training whose study of anatomy is deeply complicated by his uncontrollable sadistic tendencies.

Meet Tristan Hart, a brilliant young man of means. The year is 1751, and Mr Hart leaves his Berkshire home for London to lodge with his father's friend, the novelist and dramatist Henry Fielding, and study medicine at the great hospital of University College. It will be a momentous year for the cultured and intellectually ambitious Mr Hart, who, as well as being a student of Locke and Descartes and a promising young physician, is also, alas, a psychopath. His obsession is the nature of pain, and preventing it during medical procedures. His equally strong and far more unpredictable obsession is the nature of pain, and causing it. Desperate to understand his own deviant desires before they derail his career and drive him mad, Tristan sifts through his childhood memories, memories that are informed by dark superstitions about faeries and goblins and shape-shifting gypsies. Will the new tools of the age-reason and science and scepticism-be enough to save him?

Unexpectedly funny, profoundly imaginative, and with a strange love story at its heart, The Tale of Raw Head and Bloody Bones is a novel about the Enlightenment, the relationship between the mind and body, sex, madness, the nature of pain, and the existence of God.
A man could go quite mad and not be all that bad.
Consider each superb, disturbing urge you've ever had
To curse aloud in church or choke each bloke who
Throws a smile your way…
–John Jasper, The Mystery of Edwin Drood
Oh those wacky 1700s*. A heady time of Reason, Rational Thinking, Revolution (French, American, Industrial — take your pick!) Rousseau and the Rights of Man.
What? Come back here! Was it something I said?
Sigh.
Jack Wolf's debut novel is set in the heady century of the lightning rod, the diving bell and the threshing machine, but feel as if it would be more at home at the beginning of the 19th, settling snugly alongside Mary Shelley's Frankenstein and Dr. Jekyll and Mr Hyde. His anti-hero, Tristan Hart, goes comfortably mad at the age of fourteen, realizes he's a psychopath with what we'd now call paranoid schizophrenic tendencies, and sets about dissecting any mammal smaller than a toddler in order to better understand his own madness.
As his infrequent bouts of "being unwell" take the form of wishing to cause pain to others around him, Hart's studies take a medical bent and he searches for whatever must surely lie in a person's um, person, that can receive pain. Basically, he becomes a doctor who tries to prevent pain in his practice while privately wrestling with his growing urges to whop on every living thing within reach. He's… well honestly he could've been any surgeon I've ever met. But let's move past that.
I think you might already be able to sense the direction the text is headed, and you'd be right. Master Hart indeed continues to be unwell, and in fact gets less well-er. A large portion of his mis-adventures come about as he searches for and finds his childhood bosom buddy, Nathaniel, who used to bite the heads off birds. Because it's that kind of a book. Nathaniel, in the guise of a kind of cruel older brother, once terrified young Hart with tales of a two-headed monster, Raw Head and Bloody Bones, a kind of child-eating goblin. Are you seeing where this is going yet? Because it goes there. And then some.
Now, I think it's fair to caution you, the whole book is written in a fair approximation of 18th century prose, by which I mean, well…
Thus was I that Evening relieved of the Unpleasantness of meeting with mine Aunt Barnaby. Mrs H. left me alone to bathe after Midnight and I retired to Bed around the Stroake of one. I slept until the next Middaye.
More than five hundred pages in that vein. Basically you're either going to be fine with this style or it's going to Get On Your Tittes Very Quickley, which is what happened to me. Still, it's not the worst thing I've seen a publisher do in the last six months, so I'm letting it slide.
In short, this book is a very clever little period horror piece.
It works on and with emerging 18th century fears of the rise Rational Thought and Reason, and how they could, hand-in-hand with anatomy, ha ha, give rise to an investigation of the body that managed to exclude the soul in all its corruptions. There's also the tension between rural, bucolic England the move to urban areas engendered by the Industrial Revolution, the tension between the bogeymen of traditional, feral fairy tales and what men could and do do in their everyday lives. Tension between sanity and madness and perception and reality. Basically if it was talked about in the 18th century, this book is sure to have it.
An interesting addition to the horror genre.
*Yes, I know Edwin Drood is from 1870. But the temptation was simply too much to resist.
Giveaway
One lucky commenter will win One (1) copy of THE TALE OF RAW HEAD AND BLOODY BONES.
Open to US/Canada only.
You must be at least 18 years old to enter.
Ends 5/21/13.
Winner will have 72 hours to respond to email or a new winner will be chosen.
THE TALE OF RAW HEAD AND BLOODY BONES TOUR SCHEDULE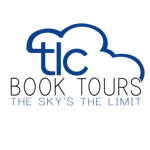 Dude. Duuuuuuuuuude. This is an INCREDIBLE opportunity that The Book Vixen and I are able to offer to our readers. Due to our entertaining and interesting Elemental Assassin read-a-long, Jennifer Estep contacted us with this epic offer. She is incredibly kind and thankful for the love we shared about Gin and this entire series.
I want to start off by saying that I have thoroughly enjoyed this series. I was hooked from the very beginning. Gin Blanco is one of those characters that really grabs you by the balls and holds on tight. She is fierce, protective, and even though she may hate to admit, compassionate. Her character flaws, stemming from her dark past, make her an extremely interesting character to observe. She has come a long way since Spider's Bite, and with each book, she morphs into a stronger, more confident woman who will stop at nothing to keep her makeshift family safe. And just innocent people, in general. Even though she is a deadly assassin, she has a moral code that she sticks to through it all.
Needless to say, I fangirl hard over Gin Blanco.
Here are my reviews:
1. Spider's Bite
2. Web of Lies
3. Venom
4. Tangled Threads
5. Spider's Revenge
5.5 Thread of Death
6. By a Thread
7. Widow's Web
8. Deadly Sting
And we'd always love more input on the book discussions!
9/28/2012: Spider's Bite discussion @ The Book Vixen
10/30/2012: Web of Lies discussion @ Smash Attack Reads
11/30/2012: Venom discussion @ The Book Vixen
12/28/2012: Tangled Threads discussion @ Smash Attack Reads
1/31/2013: Spider's Revenge discussion @ The Book Vixen
2/28/2013: By a Thread discussion @ Smash Attack Reads
3/30/2013: Widow's Web discussion @ The Book Vixen
4/30/2013: Deadly Sting discussion @ Smash Attack Reads
Giveaway
This is open to US only. The giveaway ends on May 15. Please enter through either Smash Attack Reads or The Book Vixen, as it is the same giveaway.
 GOOD LUCK TO YOU ALL!
Lorena Bathey is visiting us today to discuss world-building for her current work in progress about Marilyn Monroe, as well as past and future novels. She is set to write historical fiction next, which involves all the fun research!
How I Make My World
by Lorena Bathey
The world an author paints is usually quite vivid. As we create stories and develop the characters within we step into a world of imagination and make-believe. Oftentimes this place is a version of a world we either once lived, wish we lived in, or currently reside.
In my books it varies on what comes first, the world or the character. In my style of writing they are closely connected and whichever comes first the other follows quickly behind.
I get the idea of my worlds many times from places I've been. My next novel, Coaster, was created when my family and I went on a mini-vacation to Magic Mountain in Los Angeles. Standing in line I got an idea for the book and wrote the premise on the drive home.
My books show like movies in my head so I have to see where I am. That usually means, I've been where I am writing about or I can go and set the scene. My first two novels, Beatrice Munson and House on Plunkett Street were places I had been or lived in, so it was easy for me to create the world the protagonists inhabited. I just embellished to fit the world to the character.
The novel I'm working on now is about Marilyn Monroe, so I took a road trip to Los Angeles so I could get a picture in my head of Marilyn's world. I visited her home, studios, cemetery, and even went to one of her favorite restaurants. It greatly aided in the feel and integrity of the book. Before that I had been pasting things together from the internet and books. Don't get me wrong, we are so lucky as authors to have the internet to be able to look something up when we need it. But there is nothing like being in a place where your character either was or could've been. It makes it easier for me to write them there.
So far all my books have been set in current or recent past times, but my next book is a historical fiction. This has meant I have become very enamored of research. I had a taste of this wonderful tool with my Marilyn Monroe novel, but with the next book it is imperative that I do exhaustive research on the time of Thomas and Martha Jefferson. This research has given me a whole new respect on the way these people lived. It was HARD work living in colonial times and women and men had to be partners in a way I think we've lost along the way. But what's so important to me is that the facts of where the book is set are accurate.
Whatever world an author creates it has to be believable. If you, the reader, don't feel that the character would live there or that the world is credible than the book isn't going to work. That is why writing has so many levels. You have to read your stories and make sure that the setting works or the characters won't evolve and your book will fall flat.
Giveaway
Meet the Author
Website | Goodreads | Twitter | Facebook | Pinterest
Growing up in Northern California, Lorena Bathey attended St. Mary's College in Moraga graduating with a degree in English. Lorena started writing her first book, Happy Beginnings: How I Became My Own Fairy Godmother when her world fell apart and she needed to process the massive changes in her life. Lorena found characters were visiting her mind and wouldn't leave. She was introduced to Marissa, Andrea, Lily, Deidre and Beatrice and her first novel, Beatrice Munson, came to life.  After finishing that book she was inspired to write more novels and she knew that pursuing her passion was the best way to live her life. So a writer she became. Today Lorena has written three novels, Beatrice Munson, House on Plunkett Street, and The X. She has two more novels in editing and beginning research on a historical novel.
♥♥♥
ATTENTION AUTHORS: If you would like to write a guest post for World-Building Wednesdays, please contact Ash at ash@smashattackreads.com or on Twitter @SmashAttackAsh. We would love to hear your thoughts!
Today's world-building experience comes from author Nina Croft, a writer of romance in speculative fiction. She is bringing us the dirt on her new series, The Order, that takes place in London! WIN! Listen closely for a chance to win a copy…
Alternate Realities…
I write all sorts of romance, but usually with elements of paranormal or science fiction and sometimes with both. And I've come to realize that one of the things I love about writing speculative fiction is that absolutely anything can happen—as long as you make it believable.
That's where the world-building comes in.
For me one of the pleasures of reading is to suspend reality for the duration of the book. I need to believe that vampires are real and other worlds exist. The last thing I want is to be pulled out of my new world by something that can't possibly happen. So the world-building has to be consistent and convincing.
But whereas I'm a total plotter—I spend ages getting to know my characters and I outline my novel scene by scene—I'm going to admit that I only do the bare minimum of world-building before I start to write. That minimum usually includes just the where and the when. Most of my world-building is done as I go along or even after I've finished the first draft. Often, I find I have to go back and change facets of my world throughout the story so that things don't seem contrived or worse—impossible. I also usually have add in descriptions of my settings as I tend to get caught up in the action as I write and skip over anything that might slow me down.
My latest release, Bittersweet Blood (book one in The Order series) takes place mainly London, a city I lived and worked in for a number of years. I think it can give a real sense of authenticity to write about places you know well. Then all you have to do is give them a little twist to create an alternate reality.
When I started Bittersweet Blood, I had the urge to write a vampire story, but I also wanted the book to be part of a series and I didn't want to limit myself to vampires only. So my world had to include a whole range of supernatural creatures to give me lots to choose from in later books. But London might have gotten a little chaotic with all those paranormal races battling it out and so The Order of The Shadow Accords came into being. The Order is the organization that polices the supernatural world and makes sure the other races, mainly demons and the fae, don't misbehave too badly and bring attention to themselves or destruction to mankind. The Order is run by vampires but they're willing to employ a few other things as well, witches, warlocks, werewolves…
So I guess my world-building process is; I decide what I want to do, and then I build a world that enables me to do it. Of course things get a little more complicated as the series goes on and my characters have to remember the rules developed in earlier books. But that just makes things more interesting.
What do you think should come first—characters or world?
Let me know for a chance to win an ecopy of Bittersweet Blood.
International eBook giveaway. Ends 4/5/13. Winner chosen randomly.
Congratulations, Mary P!
Tara Collins just wants to be normal. Everyone else wants her dead.

Tara's eccentric aunt raised her to be fearful of the world and follow the rules. But after her aunt's death, Tara is ready to take control and experience life for the first time. But she quickly discovers that everything she's been told is a web of lies. Determined to solve the mystery of who she is truly, she hires private investigator to help her uncover the truth.

Christian Roth is more than your average PI. A vampire and ex-demon hunter, Christian lives among the humans, trying to be "normal." But recently, things seem to be falling apart. There's a crazed demon hell-bent on revenge hunting him down and a fae assassin on the loose with an unknown target. Plus, the Order he abandoned desperately needs his help.

As the secrets of Tara's past collide with the problems in Christian's present, she finds herself fighting her attraction to the dark and mysterious investigator. Falling in love does not fit into her plans at all, but Tara soon learns that some rules are meant to be broken.

Buy Links: Amazon | Barnes and Noble | Books On Board
Meet the Author
Website | Goodreads | Twitter | Facebook

Nina Croft grew up in the north of England. After training as an accountant, she spent four years working as a volunteer in Zambia which left her with a love of the sun and a dislike of 9-5 work. She then spent a number of years mixing travel (whenever possible) with work (whenever necessary) but has now settled down to a life of writing and picking almonds on a remote farm in the mountains of southern Spain.
♥♥♥
ATTENTION AUTHORS: If you would like to write a guest post for World-Building Wednesdays, please contact Ash at ash@smashattackreads.com or on Twitter @SmashAttackAsh. We would love to hear your thoughts!
Nyx Fortuna from Marlene Perez's STRANGE FATES spends his whole life tempting fate. He's  been on the run from his Aunts. He's trying to find what little is left of his mother and of his life. It won't be easy but fortune favors the bold…
Follow the TEMPTING FATE blog tour to get a peek into the world Marlene has created and the hero you are sure to fall for.
March 18- http://parajunkee.com
March 19- http://www.smashattackreads.com/
March 20- http://amberkatze.blogspot.com/
March 21- http://closeencounterswiththenightkind.blogspot.com/
March 22- www.tyngasreviews.com

Some of you might know Marlene from her young adult series DEAD IS… so we asked her what it was like writing for both teens and adults.
ABOUT STRANGE FATES
Brooding, leather jacket-wearing Nyx Fortuna looks like a 20-something, and has for centuries now. As the son of the forgotten fourth Fate, Lady Fortuna, he has been hunted his entire life by the three Sisters of Fate that murdered his mother.

Fed up and out for revenge, Nyx comes to Minneapolis following a tip that his aunts have set up a business there. His goal ­ to bring down his mother's killers and retrieve the thread of fate that has trapped him in the body of a twenty year old unable to age or die.

But when a chance meeting with the mysterious, dangerous and very mortal Elizabeth Abernathy throws off his plans, he must reconcile his humanity and his immortality.
BUY STRANGE FATES
Amazon Kindle
B&N Nook
Kobo
Google Play
Giveaway
One lucky commenter will win a $15 Starbucks gift card & ebook  of STRANGE FATES.
Contest ends 4/5/13. U.S. only. 14 and older.
YAY! Coffee and Books FTW!
Congratulations, Rachel!
MEET MARLENE PEREZ
 Website | Goodreads | Twitter | Tumblr
Marlene Perez is the author of paranormal and urban fantasy books, including the best-selling DEAD IS series for teens. The first book in the series, DEAD IS THE NEW BLACK, was named an ALA Quick Pick for Reluctant Young Adult Readers as well as an ALA Popular Paperback. DEAD IS JUST A RUMOR was on VOYA's 2011 Best Science Fiction, Horror, & Fantasy List.
Her novels have been featured in Girl's Life, Seventeen, and Cosmopolitan. The Disney Channel has optioned the first three books in the DEAD IS series for television.
She grew up in Story City, Iowa and is the youngest of twelve children. She lives in Orange County, California with her husband and children.