Drowning in the Dark
by Allison Karras
Published by You Come Too Publishing on 2/11/11
Young Adult, Horror, Zombies
I am not your go-to girl on zombies.
I'm no George Romero fan, I don't watch Walking Dead (I know, I know) and I was not the person who found this blog by searching for "zombie apocalypse map". Basically, come the shambling apocalypse, I'm so totally a bag of sitting, reading undead chow* it's not even funny.
That said, however, let me tell you of a beautiful thing called The Fog**. In it, a small, isolated town on the coast of Northern California (this will be on the quiz, so stop checking twitter for a sec and pay attention) manages to unleash a horde of zombies on itself, and it's up to 70s sexpot Adrienne Barbeau to beat the crap out of them and save the day. It's a scary, moody, intense little cinematic *gem* and my standard for acceptable zombies. I need wind, waves and mobile corpses with a centuries-old grudge for me to be interested.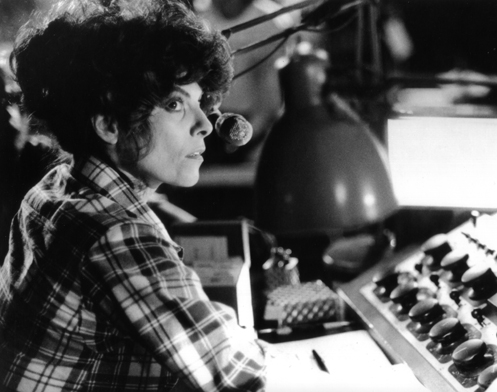 I am picky about my undead and my heroines, is what.
Allison Karras' Drowning in the Dark is set in a small, isolated town on the Oregon coast where our heroine, Samantha "Sam" Carver, has washed up after a short life of trauma and pursuit by zombies. She's 15 and living with her dead father's brother and his family: wife Belinda and teenage son Terry. She runs track, adores Terry and tries not to think about all the horrible things she's done in the name of zombiewhomping.
There's just one problem: Sam won't stop thinking about all the horrible things she's done in the name of zombiewhomping. And by that I mean that every third thought she has is Woe Unto Me For I Have Whomped And It's Only A Matter of Time Before I Whomp Again:
And that's when it all started again. And that's when I knew I would never have a normal life ever again.
not just that, but Sam pretty much won't shut up about her woepants:
I tried not to think about it,but here I was again. On the thinking bench, as I called it now. Where I'd come to think about things, whether I tried to or not…
This was already a lot to take on by myself. But there was even more to it than that. More that I couldn't allow myself to think about, for the chills of fear it sent coursing through my body. I tried not to think about it. But there it was. Even though I tried to ignore it kept ringing in my head. Over and over.
You don't say.
The zombies, of course, GPS their way over to Sam and the Oregon coast and eat one of her fellow high schoolers as a kind of "Hello! We've missed you!" gesture, but…they ROCKED!
I loved them! They were so well done, and they died with such splooshy, head-exploding panache! They hissed and gurgled and drooled and I didn't blame them one bit for trying to kill Sam. I was Team Zombie the whole book. Woo! Go zombies, go! Get her!
Why? Because Sam is arrogant, unlikeable, judgmental and uninteresting. She disdains her adopted parents and the town and everyone around her, and she will not shut up at all ever. She is consumed by her woepants, yes, but she is also determined that everyone around her should be consumed by them too. Now, a 15-year-old heroine in general, I would expect to be arrogant, unlikeable and uninteresting. I know I was at 15. If memory serves, I spent the entire year thinking about my hair.
But Sam is the kind of 15-year-old whose uncle unburdens himself to her over the problems in his marriage (ew) and police officers treat her deferentially. Halfway through the book, Sam meets a strange guy who tells her he's a zombiewhomper too and performs feats of deus ex weirdo that he refuses to explain, and all she can think, still, is of her shiny purple woepants.
A large part of the problems I had with this book were that I couldn't connect with the writing style, which I found overwritten and repetitive, with boatloads of logic-fail***.
But let's get back to the zombies and their continued wreaking of AWESOME mayhem:
I whipped around, seeing an old man's half-eaten face staring back at me. Smiling. I swung my bat, but the thing caught the bat in its hands before I could land the blow. We struggled. I pulled on the bat, and it leaned in closer to me so that I could smell its rank, moldy breath. It gurgled as yellow drool spilled through a hole in the side of its cheek.
And that's the thing.
Despite hoping Sam would trip over her own feet at some point and accidentaly bash her own brains in, I dug the actual plot (hee). The worldbuilding — the wet and rocky Oregon coast, the town, the progression of zombie infestation, giving Sam an aluminum baseball bat as her weapon of choice — was very well done and I read the whole thing in one sitting. The zombies of Freeport, Oregon, should meet up with the Fog zombies and plot world domination from their rocky, fog-bound strongholds. I hope the next book in the series is told entirely from the lead zombie's pov. I would snap that puppy up in a heartbeat.
Just, no more Sam Carver, please.
*On the plus side, that means I'll also be one of the second wave of zombies myself, and I'll have a list of whose brains I'm eating. (Hint: junior high tormentors? I am coming for you fucks.)
**Don't go there, Kelly. You know I never speak of that other version.
***A short list: "howling wind" will generally blow out a bonfire in the open; if you've just burst bodily through a ring of cops standing over a body, one won't have to come towards you; in a showdown with a zombie, after trying to kill everyone, the zombie generally shouldn't stand there listening patiently like some undead therapist while the Scooby Gang says their good-byes; in order for Sam to seek out "another source of income" she'd have to have one already; remember the howling wind? If Mystery Boy has to scream to be heard over it, he shouldn't then return to a conversational voice in the next paragraph.

© 2012 – 2013, oddmonster. All rights reserved.