Clock Rewinders on a Book Binge is the weekly recap feature created by Amanda @ On a Book Bender and Tara @ 25 Hour Books, where they shamelessly plug each other, share the fantastic posts, giveaways, or whatever else they've found and loved by other awesome bloggers (or authors!) during the week, and talk about the books they plan on reading in the coming week. Other people have been joining the party, and now I've got my dancing shoes on, too!
Smash Attack Reads Recap
In Real Life
MY HUSBAND GRADUATED FROM MEDICAL SCHOOL YESTERDAY! Schwing! I am so wicked proud. He still has a few weeks left of rotation. Then we move to ATL where he starts his Psychiatry residency at Emory! And um, I will do something with myself, job-wise. I've been in contact with an LMSW in GA who is giving me some great resources. And I finished my resume.
 http://www.linkedin.com/in/ashleyhoffenberg
I am now in Key Largo, enjoying a few days with the family to celebrate my husband's success. Not a lot of internet action for me until Tuesday.
Oh. My mother is leaving with The Hunger Games trilogy, Divergent, Insurgent and The Immortal Reads.
She has read a lot of my PNR books already, but she liked the Mortal Instruments, so I'm shoving some more YA her way. Woot!
Favorite Quotes of the Week
 Instead I crawled next to him, snuggling close. "Zach, wake up."

"Can't. Sleeping."

I pressed my mouth to his in a full, deep kiss.

"Second thought, not sleeping."
Tidbits from around the blogosphere
I'm very excited for Bout of Books 4.0! My in-laws are in town and I need to start packing up this condo, but I will do my best to read, read, read! Stephanie from Once upon a Chapter and I are hosting the BOOK SPINE POETRY mini-challenge on 5/19. Get those creative juices flowing, peeps…
Registration is open | 2012 Agenda
This month's selection is INSURGENT!
To participate, buy or borrow from the library/a friend/etc. a copy of the book, then discuss your thoughts in the comments section of the discussion post on May 29th. That evening, join us for a live author chat with the author, here on YA Highway.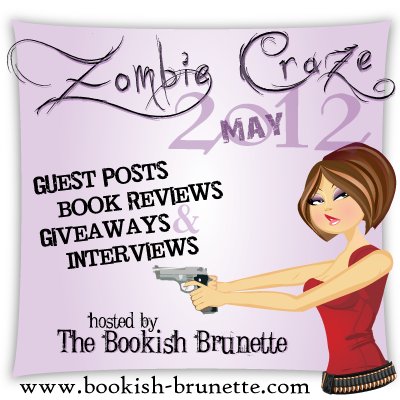 It's on, bitches!
Search terms
Have a fab week!
© 2012, Smash Attack Reads. All rights reserved.