A HUGE thank you to all of the participants and their wicked cool and imaginative book spine poems!
Random.Org has spoken…
and the winner is…
Here is Jen's creation: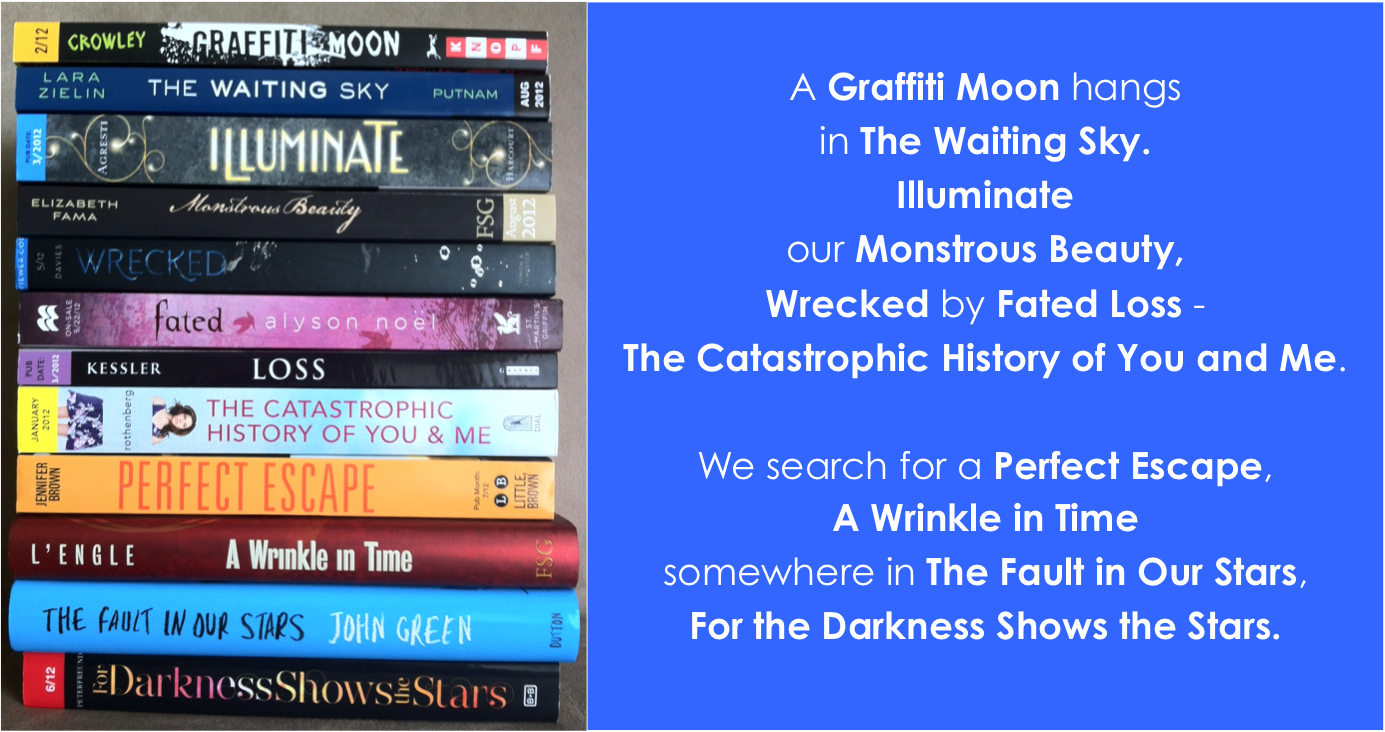 Congrats to you Jen! Stephanie from Once Upon a Chapter will be happy to select your book of choice under $15 from Amazon or Book Depository and ship it out to you.
MAJOR thanks to Stephanie for sponsoring the prize!
I hope you all had a fabulous and successful read-a-thon!
© 2012 – 2013, Smash Attack Reads. All rights reserved.