Clock Rewinders on a Book Binge is the weekly recap feature created by Amanda @ On a Book Bender and Tara @ 25 Hour Books, where they shamelessly plug each other, share the fantastic posts, giveaways, or whatever else they've found and loved by other awesome bloggers (or authors!) during the week, and talk about the books they plan on reading in the coming week. Other people have been joining the party, and now I've got my dancing shoes on, too!
Smash Attack Reads Recap
In Real Life
TWO MORE WEEKS LEFT! I gave my resignation letter. Now comes the hard part of telling my clients and *gulp* their parents. Not fun times, people, not at all…
I got to spend time with Isa last night to celebrate her birthday! I AM GOING TO MISS HER SO MUCH! :'(
Books I Started
Books I Finished
Holy hotcakes! I cannot express in words how much this book…THIS BOOK…is beyond epic. A favorite YA read, for sure! I need to get to reading the Iron Fey series!
Tor sent me a copy of SIEGE! YAYAYAYAYAY! I finished it Friday and it was GLORIOUS! I will be joining the Siege blog tour on 4/21!
REVIEWS FROM AROUND THE BLOGOSPHERE
TIDBITS FROM AROUND THE BLOGOSPHERE
The uber amazing chicas at Book ♥ Soulmates are still at it! This week has been all about Angeline Kace!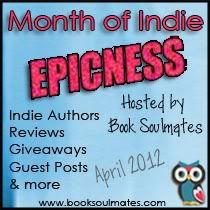 Ashley is celebrating her FIRST blog birthday! Of course, there are prizes!

Chelsea at Vampire Book Club made a suggestion…

If You Like Demonica… Read Otherkin
Bloggie Stuffs
SEARCH TERMS
Have a fab week!
© 2012, Smash Attack Reads. All rights reserved.